Sources and Suppliers
#knowyourfarmer
The Lemon Girl proudly supports the following local, organic Meyer Lemon farmers :
(as we only use fresh, in-season fruit)
The Lemon Ladies Orchard
Camiller Family Farms
Birch Hill Organics


#teamwork
Everything is produced in small batches, made with local resources at this Oakland co-working commercial kitchen community:
Port Kitchens


#girlcode 
(Moi proudly supports women owned and operated businesses as often as possible)
Business Support
Debbie Briscoe - Modab Services

You can email us here to inquire about stores that stock The Lemon Girl near you....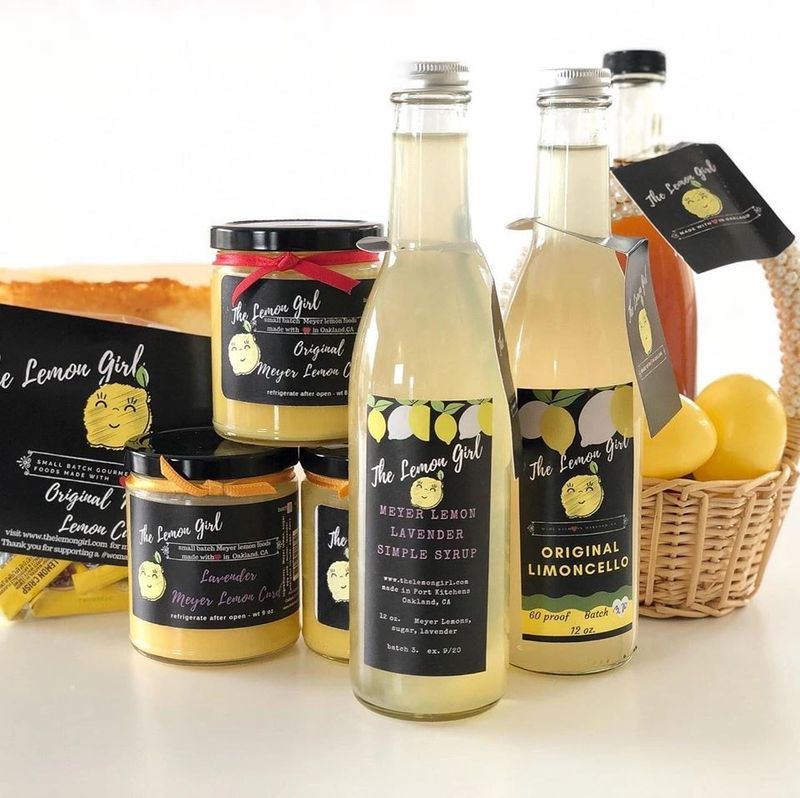 Better yet, email us here to inquire about stocking your store shelves with The Lemon Girl gourmet pantry items.
We LOVE to be included in your special events - email here cheri@thelemongirl.com to book your event and 
special requests.
Every time you place an order an actual person does a happy dance!