The Lemon Girl aka Cheri Robertson is a certified Pastry Chef in Oakland, California.   After being classically trained and graduating from the San Francisco City College Culinary Program -The Lemon Girl grew from a dream to an artisanal brand featuring small batch gourmet Meyer Lemon curds and confections among other gourmet pantry items.
The Lemon Girl was launched during the 2017 Good Food Awards and is a proud member of the Good Food Guild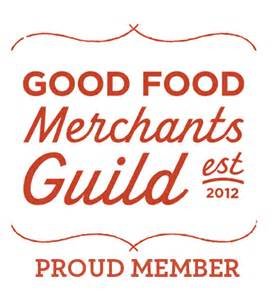 .    
Look for her  gourmet pantry items in many gourmet specialty stores.  The Lemon Girl has also earned Superior ratings with her products through the International Taste Quality Institute.   
The Lemon Girl is a women owned & operated business  - working out of a community commercial kitchen "Port Kitchens" in the beautiful downtown Oakland, California. 
Contact The Lemon Girl to stock your store with gourmet Meyer Lemon pantry items.
Meyer Lemons are moi's inspiration as a VERY large tree grows right outside her front door - inspiring an urban farm and many incredible Meyer Lemon culinary delights
Wholesale Pricing, Bulk orders for production and Special Orders are available and encouraged!  Inquire here for samples and pricing